Tuff Lites,  (Pair)
BACK IN STOCK,  READY TO SHIP!!
KTM plugs attached.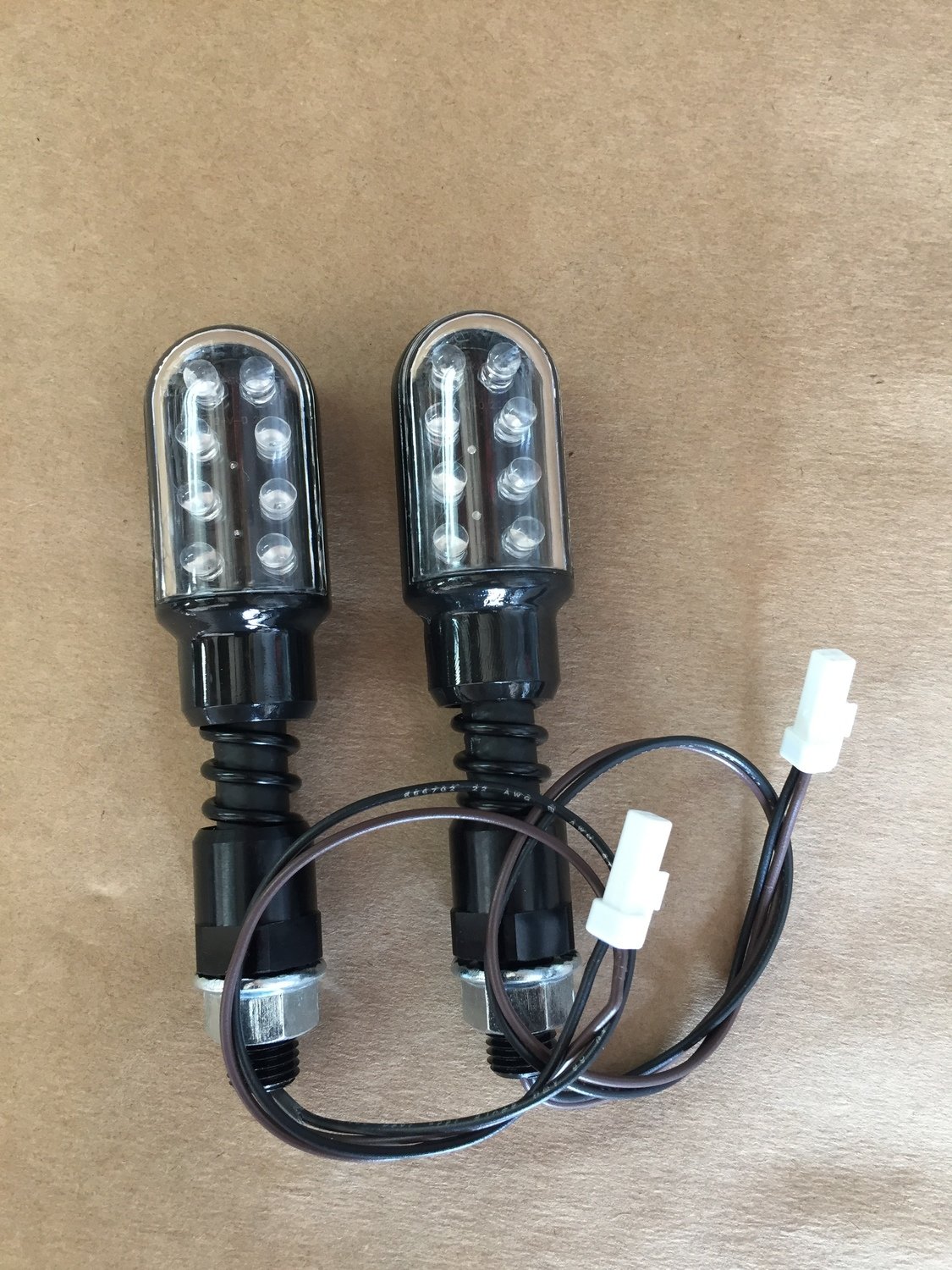 Tuff Lites, Universal and KTM plugs – If you like to ride trails and are tired of replacing turn signals but still want to run something that is highly visible to a car behind you, problem solved with our product. We are certain this will be the last set of turn signals you will ever have to buy for your bike. Universal option is shipped with 22ga wires, easy to use with the connectors of your choice.
Free standard shipping in the US during this promotional period.
If for some reason you are charged shipping, send us an email and we will refund it.
We do ship worldwide, if you are interested please email us at orders@cjdesignsllc.com for a shipping quote
Don't forget to order an LED flasher relay if your bike has standard incandescent flashers.
SKU L001
SKU L002
SKU P001
Description

Tuff Lites, led blinkers (Pair)

Product Options

| # | Option | Price | Sale Price |
| --- | --- | --- | --- |
| 1 | Tuff Lites, Universal (Pair) L002 (R-H5) | $70.00 | $65.00 |
| 2 | Tuff Lites, KTM PLUGS (Pair)SKU L001 | $75.00 | |
| 3 | Replacement Lens - (Pair) SKU P001 | $10.00 | |